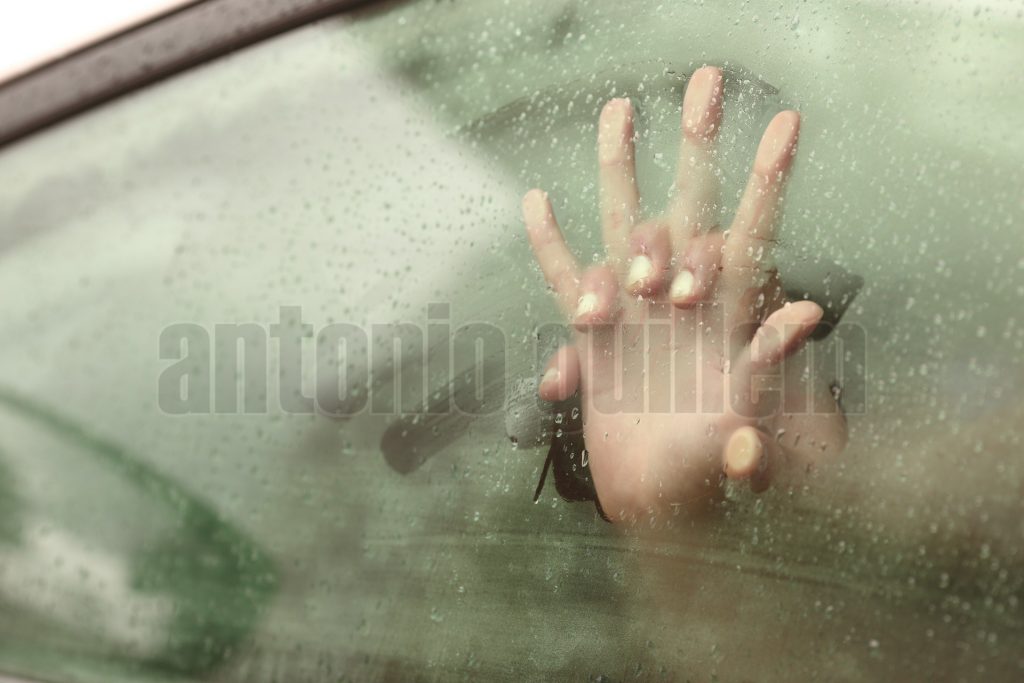 Mallorca does not love us (ahaha). And as demonstrated in the three journeys plagued with difficulties that we have done so far.
In the last rained so much and so many days that we had to do two of the sessions inside the apartment. The fogged windows of the car gave us an idea that we decided to put in practice the last day since it did not stop raining at any time and we had to return to the airport from the other point of Mallorca. During that trip back we looked for a place to take pictures protected from the rain of a car tarnished with two people practicing sex inside (they did not really do it, you evil-minded 😉 ).
The problem, of course, came when after 80 km of the way to the airport we still had not managed to fog the crystals. Heating to top, passing a lot of heat inside the car and it took us a lot of patience, do not ask me how, in the end we made it. The result you see in the photo.
It was ranked first in the "Sex" search in numerous agencies for more than a year.