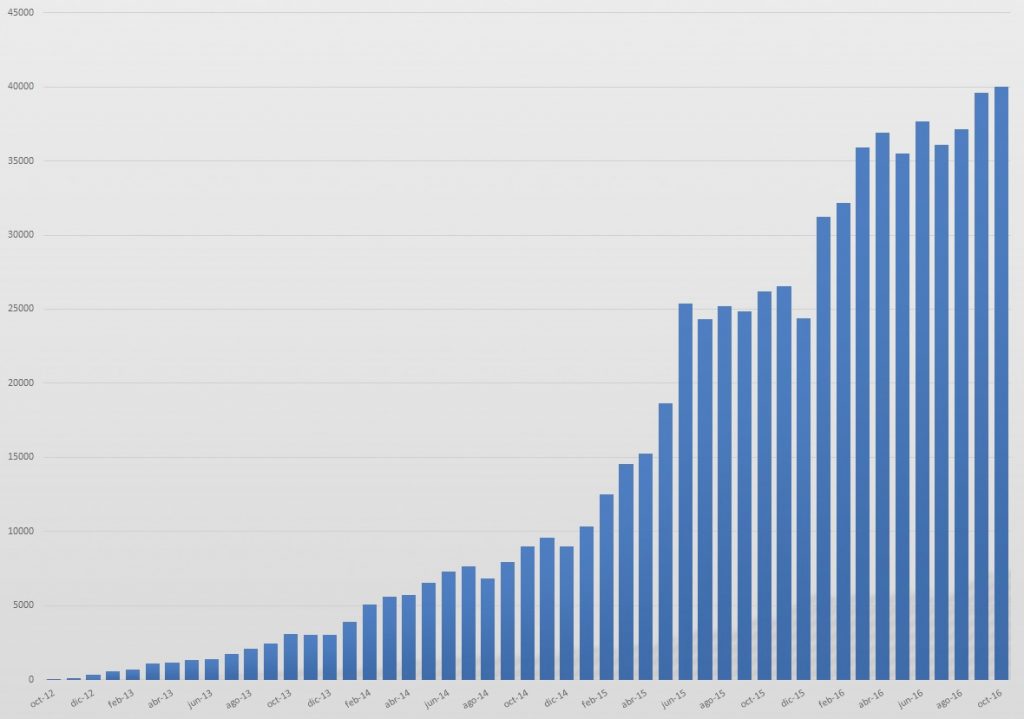 We have already passed the million licenses sold in 4 years and a half.
These grate achievements give us an extra motivation that helps us overcome the obstacles that this work has.
Thanks to the new members of the team, recently incorporated, we have created different departments that divide the tasks and perform them in a specialized way and with this, we hope to achieve greater growth in the coming years.
For this, we have increased the production of microstock content by 300%, and we are working on the future production of videos and the sales of stock photos through our own website.
This division of the tasks that I used to do by my self allows me to spend more time thinking about new contents and, at the same time to improve their quality.
Sales growth from 2012 to 2016