It's not possible to be successful in a project without help and we are not an exception.
It's difficult to start from 0 and even more, if you do not know anything about what you are trying to do. In such cases, all help is more than welcome, but it`s not always easy to find.
Five years ago, I quickly realized that I had to photograph people if I wanted to make a dent on this fascinating microstock world.
Friends and acquaintances were my first choice. Obviously, they came out very cheap and were also easy to convince :). Then, I tried with acquaintances of my friends and later on, agency models, people eager to try what a session was, and even some people I saw and stopped on the street, asking them if they would want to collaborate.
For a long time there was no income and therefore, there was no money to pay the models. When the first money arrived, I could pay little.
As you may know, because I explained it previously, how my best models Laura and Mario and how they helped me to grow, getting involved in the project to the maximum from the very first day. Once again, thank you so much for your help. But it won't be fair to forget many other people who, although they have not continued working with us (sometimes because of their sales, disparate interests, or any other reason), were essential pieces on this crazy puzzle that we have assembled among all.
Legs, hands, funny faces, others serious, sad, or euphoric, friends, acquaintances, models, or just excited teenagers, who gave the best with the hope and the illusion of being part of this world. And although with them it could not be, in some way, it was. And although it was not possible continuing working with them, in some way, it has been possible.
To all of you, to my great friends and acquaintances, to the fans, to the models and especially,
to M.C., my first female model who offered me her unconditional help. With her, I was able to learn how to stop making mistakes and I have much affection for her,
to F.B., who proved to be a professional with a seriousness and predisposition outside of any norm,
to P.R., who is still one of my models, for her tenacity, her capacity to interprete, and for her extraordinary formality,
to Y.I., a good guy as there are just a few, and an excellent worker, always ready for what it was needed,
to M.G., who is one of the most complete teenagers as a person I have met and who, like the previous ones, boasted great professionalism,
to S.E.K., who also became unconditionally involved for an important period of time and helped me through the most difficult economic times,
and Carmen, who is now part of my family.
to all of you, THANK YOU!
And without doubt (forgive me the rest of you), the most special recognition for the person without who I would not have become who I am, or achieve anything in my life.
For your unconditional support during each one of the years of my life and for your love. And for giving me the example of the most honest and noble person I have ever known. Who taught me to have principles, to fulfill my promises, not only those I made to others, but also those that I made to myself, and never to give up.
Thank you mom, I love you !

November, 2012: 12 licenses sold in my first month. $3. 12 images uploaded.
April 2016: more than 35.000 image licenses sold each month and more than $20.000. 4500 imagen online.
December 2016: more than 40.000 sales a month. 5000 images online.
May 2017: more than 1.000.000 total sales.
August 2017: best weekly ranking in Fotolia – TOP 19 worldwide
Novembre, 2012: 12 licenses sold in my first month. $3. 12 images online.
On October 2012, I uploaded my first images to different agencies and my first monthly income was 3$. I started working alone full-time on this business, for 16 hours a day, from Monday to Sunday.
April 2016: more than 35.000 image licenses sold each month. $20.000. 4500 images online.
On April 2016, 3 years and a half later, I was still working alone and selling more than 1600 licenses every day with only 4500 images online.
The average profitability of each photo uploaded was more than $4 per month.
Sales growth from 2012 to 2016: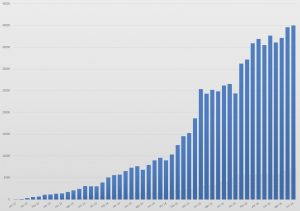 December 2016: more than 40.000 licenses sold each month. 5000 images online.
2016 ended with more than 400.000 licenses sold each year and I was still working alone.
May 2017: more than 1.000.000 total licenses sold.
After 4 years and a half, I had sold more than 1.000.000 licenses worldwide.
August 2017: best weekly ranking in Fotolia – TOP 19 worldwide
Fotolia has a worldwide contributor ranking based on their sales. In the last year, we've moved from position number 35 to be number 19 worldwide. Lately, we are between position 19 to 24, depending on each week sales.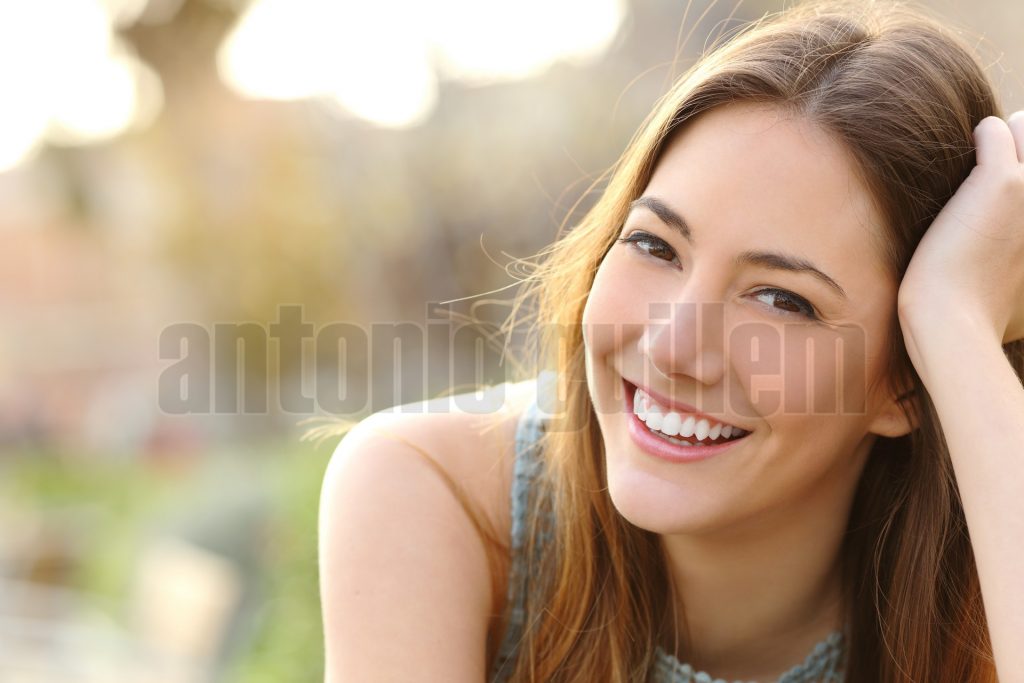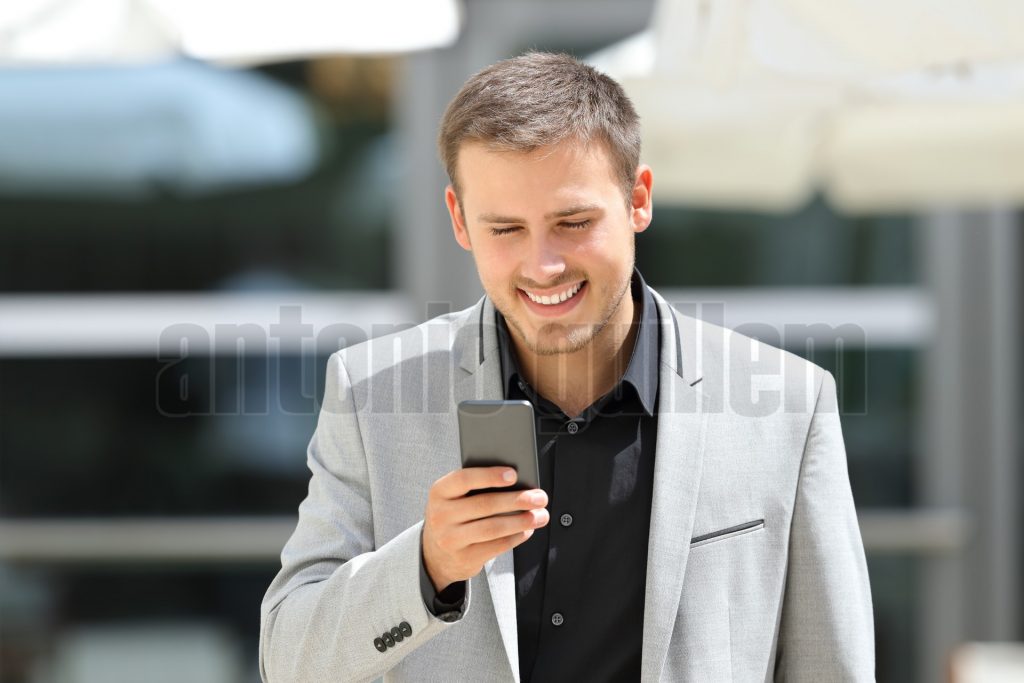 By the end of 2012, I started uploading photos to the most import microstock agencies without having any idea of advertisement or photography.
I was working from home and I was shooting in my living room with just a piece of fabric hanging on a wall.
During the first year, I was putting all of my time to learn and create content increasing sales exponentially. We were just taking pictures over white backgrounds.
My intention was always to analyze and discover what our clients wanted, in order to offer them the content they know, among our possibilities. From the benefits obtained we invested a big percentage back in business, in order to increase our possibilities.
A year after that, with Laura and Mario (my two models with exclusivity agreement), we talked about doing our first photoshoots outside and also traveling. They were selling around 500 photo licenses every day.
In 2015 I invested in our first studio and we started to create a great interior scenes of a home, office, restaurant, etc., among with other travels. During 2015, our sales increased by 250%.
In April 2016, after 3 years and a half after we started, we were selling more than 1600 photo licenses every day and we only had 4500 photos in our portfolio. I was still working on my own and since then, I'm one of the top seller microstock photographers in the world.
From this 1600 photos, 800 of them were pictures where Laura appeared. Our sales increased by 50% and our photos were selling more than ever. The studio demanded a great amount of time that didn't leave me enough time to retouch and upload all the images by myself. I realized that I had to create even more content and that I couldn't do it on my own. I tried to find new people to join the team but it didn't work as expected.
By the end of 2016, Elena became part of our team as a model and I invested on our second studio as we didn't have enough space with just one. We decided to create smaller spaces there where we could recreate a small home or other industrial activities. After that, I had even less time to retouch or upload content.
Because of that, by the end of 2017, we started to build a team in order to create more and more content and, actually, we are tripling the number of images. Thanks to our team, I have time to create better and greater content, the reason why we are expecting to increase even more our sales.
Nowadays, Laura sells more than 1000 licenses every day.
WHAT WE DO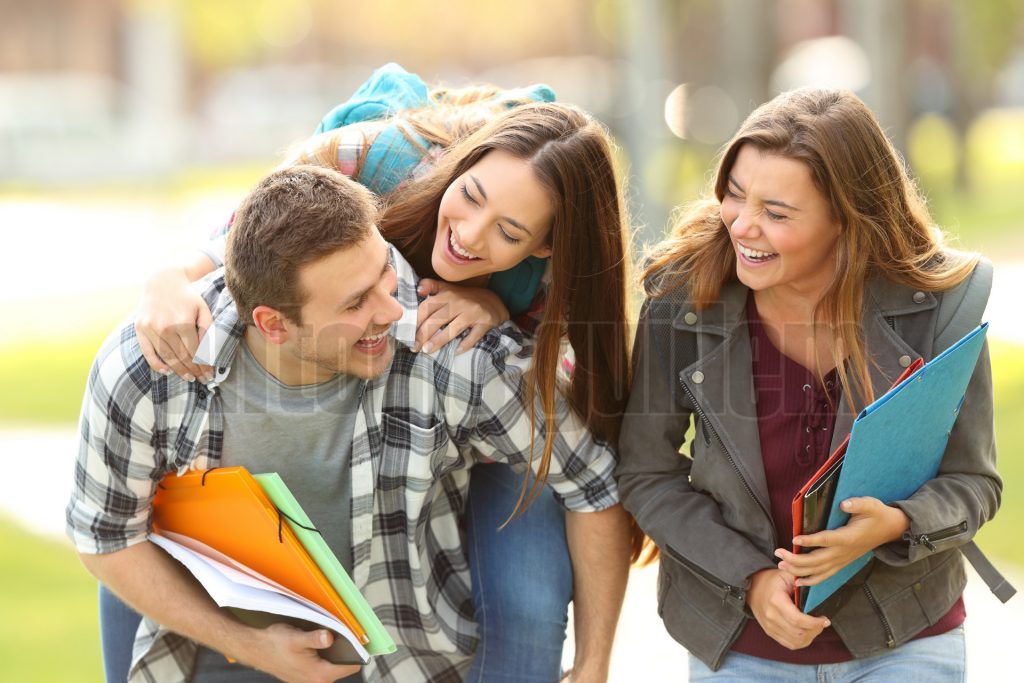 Why do we take these photos?
Right now, the team that makes Antonio Guillem, works to create content that fulfills the communication needs of our clients. We analyze sales, our own mistakes and we learn and correct each one of them in order to improve every day.
What motivates us?
We are not going to lie to you, money is what motivates us (at least it's an important reason) but it's also the great reward that provides us being one of the top microstock sellers worldwide and all of that in a record time.
However, being satisfied with our good work is, without any doubt, the most important reward and what motivates us.
If I try to imagine being able to get the same income without any effort (for example, if you inherit it), I know that I will be able to have a great life and will have free time to do whatever I wanted but there will be no motivation or reward on the way that money came from.
How do we choose the content we create?
Given that in microstock the topics that you can use are almost unlimited, both if it sales or it doesn't, our content is based on sales. We usually pick whatever it sells more, or that we think can sell more, and we perfect it until we can position it on the top pages of the agencies.
Many times we are right, other times we are wrong and after each error, we try to learn how to improve on our failed content. I hate doing things wrong.
Eventually, we can improvise or create more risky content. Content that could not sell but it helps us open and explore new options.
Who are our photos addressed to?
Basically, to whoever wants to buy them. We usually choose content or topics more generic that can give us more sales but those are also the riskier ones because there is  more competition. Other times, we try new content, without knowing if they are going to sell or not, and on this process, we learn what sells or not.
Why working mainly with models with exclusivity agreements?
Basically, because I really love them and care about them. Working with them makes this work change from good to extraordinary. Even though working with different models can help us to reach more options, the sales of Laura, Mario and Elena are good enough and we don't have the necessity to change them.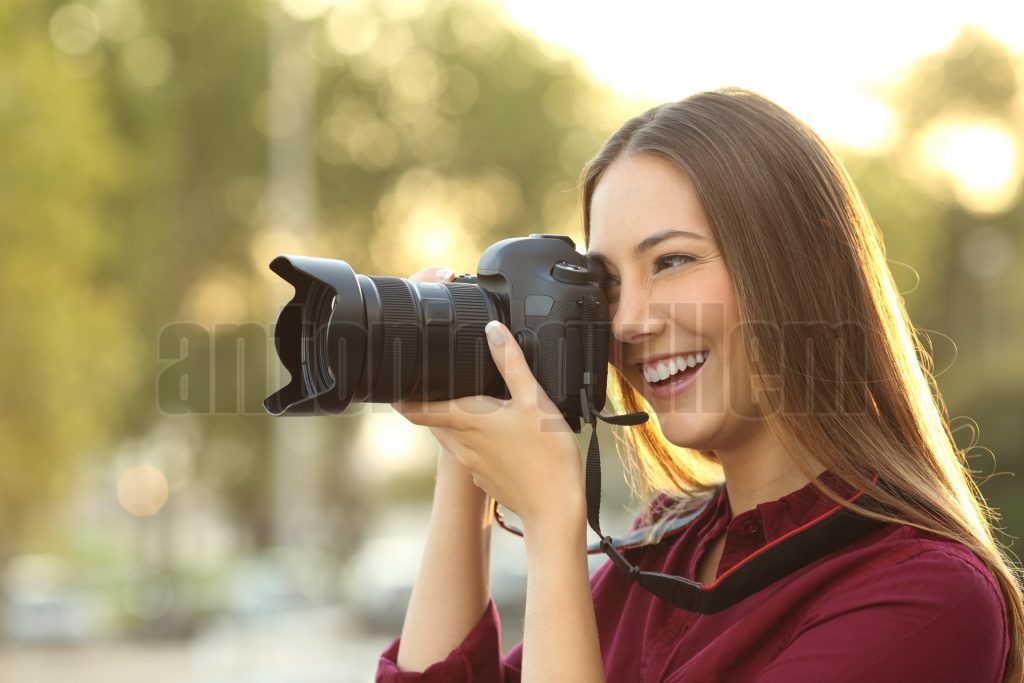 1 estudio of 150 m².
1 estudio of 300 m²
Furniture for office decoration, living room, adult bedroom, adolescent and child, bar, kitchen, dinning room, etc.
Laptops, mobile phones, tablets, televisions and other technology.
Attrezzo for office, home, medicine, sport, etc.
10 wardrobes for the model's clothes.
8-seater van and a car for exterior sessions
Cameras:
2 Canon 5D MKIII
1 Canon 1DX MKII
1 Canon 5DSR
1 Canon 7D MKII
Other:
10 Flashes EX 600RT II
2 Flashes Phottix Indra 500 TTL LC
Tripods and other basic equipment
Lenses:
1 Canon 500 f/4 L IS USM
1 Canon 300 f/2.8 L IS USM
1 Canon 400 f/5.6 L USM
1 Canon 70-200 II f/2.8 L IS USM
1 Canon 135 f/2 L USM
1 Canon 100 Macro f/2.8 L IS USM
1 Canon 100 f/1.2
1 Canon 85 f/1.8
1 Canon 24-70 f/2.8 L USM
1 Canon 17-40 f/4 L
1 Canon 11-24 f/4 L USM
1 Canon extender 1.4x III